About PRC Pierce Ringstad Chiropractic
True Healing Comes From Within
Medicine is often an "outside-in" approach, meaning doctors prescribe pills and surgery to treat symptoms of disease. At PRC Pierce Ringstad Chiropractic, our focus is on the underlying dysfunction that causes symptoms. Dr. Celia and Dr. Pierce practice an "inside-out" philosophy: we remove interferences from your nervous system, so your body functions as it's designed to. Then true healing comes from within.
Nearly 100% of our patients are referrals from others who have experienced first-hand the life-changing results of Blair Upper Cervical chiropractic care. Patients are often surprised when they come to us for one complaint, and our expert adjustments also clear up other ailments they didn't realize were connected. We explain that the nervous system controls every part of your body, so when we resolve nervous system obstructions, your entire body then has the ability to function at its optimal level.
Profound Healing In a Fun Environment
We've practiced in Roseville for over 25+ years, so we are definitely a part of the community. Patients enjoy stopping into our office to get their Upper Cervical Spines checked, analyzed and adjusted when it's indicated, otherwise they are off to go out and about enjoying their busy lives. Often times will bring friends or colleagues with them to introduce them to, as they say "A Better Way of Living thru Blair Upper Cervical Specific Chiropractic Care". Our practice offers a unique and real approach to getting results – safety and gently by utilizing a cutting-edge scientific brain-based system.
Profound healing is the reason we're here, and we provide results that often feel like miracles to our patients. One of our favorite achievements was treating an adorable little boy who suffered from infantile onset seizures and, at age three, had never slept for more than 15 minutes intervals. His parents had driven 5 hours on the hope that Dr. Pierce and the Blair Technique could help their little boy. Dr. Pierce adjusted him, and then he and his exhausted mom fell asleep in the Resting/Relaxation area, where they both fell asleep for 4 ½ hours! His seizures stopped, and the whole family got their lives back.
MEET THE DOCTORS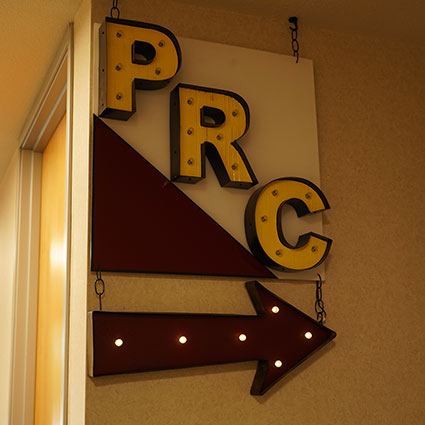 Try Us First
Many people come to us as a "last resort", stating that they have "literally been to every doctor possible and none of them have worked". Their joy and relief upon receiving the Blair Upper Cervical Specific adjustment and then their body begins to turn back on, functioning at an all-time, top-shelf level, they express deep appreciation and gratitude. And that right there, is our greatest reward – patients comment on a daily basis "I wish I had come here 1st" or at least a whole lot sooner. As we say, "Check the Neck 1st."
Contact us today to learn how Blair Upper Cervical chiropractic care can help you.

About PRC Pierce Ringstad Chiropractic | (916) 773-0200